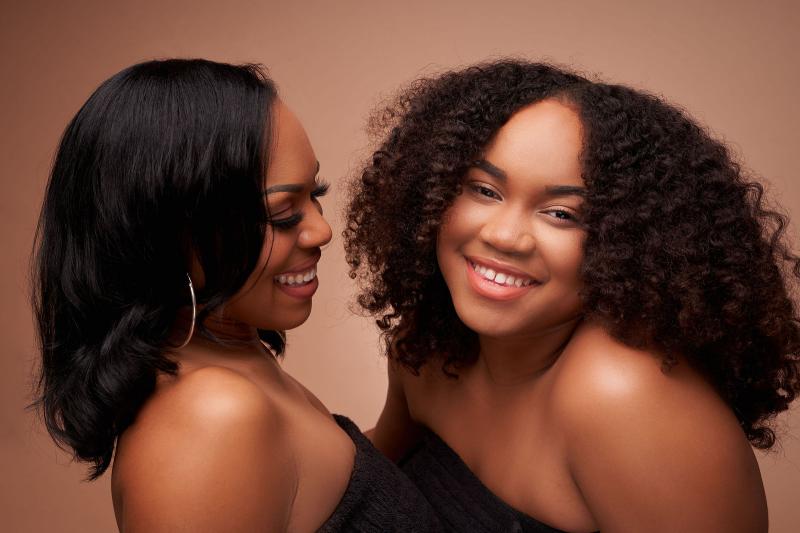 Candice Hendley, salon owner and operating cosmetologist, is the passion that has fueled the vision for Hair Bible.
Long before Candice worked as a professional in the beauty industry, she developed an extraordinary love for hair as a young child. She was the college friend/ bootleg hairdresser who did your hair in the bathroom. Candice would research and shop for the best possible products for her friends. She understood the truth about hair; none of it was created equally. She realized a quality hair plan, accompanied with quality products, produced quality results. As she came in contact with different clients with different backgrounds, she realized, healthy hair had nothing to do with length or density, but everything to do with the condition of the hair.
After the blessing of her baby girl Camryn in 2006, Candice realized that she had a very present hair project that she could experiment with, learn best practices, and discover what would happen if everything that she understood about achieving healthy hair was applied. After 3 years of age, not only did Camryn's hair begin to flourish, but it was the catalyst of a passion that turned Candice towards her purpose.
After leaving the pharmaceutical sales industry to pursue a career in cosmetology, Candice embarked on her journey at The Paul Mitchell School of Atlanta. There she was introduced to a philosophy that she recognized; the texture of your hair was the basis for product selection, not your ethnicity. As business plans were coming together, she decided to return to Florida and she completed her course requirements at Indian River State College in Fort Pierce, Florida.
In 2011, Candice opened her own salon and built a foundation that stands firm on results driven hair care plans and a remarkable clientele base, who are a testament to the dedication and desire to obtain healthy hair. Most importantly, she instilled the value of making a commitment to a journey that teaches clients to love their hair first.
It wasn't long into her career that she realized she didn't have a "go to" line to service her natural clientele base, which exceeded more than 90% of her business. This was very frustrating to say the least. She mixed and matched, concocting things that would address the needs of each individual customer. Natural women most commonly struggle with finding the right styling products. In due time, she realized some of the products that should have provided results, didn't because the hair wasn't in optimal condition. The light bulb went off. The first step to having success with natural hair products, is having hair that is receptive to it. She witnessed her protein and moisture treatments not only changed the narrative of natural hair, but her clients found that when their hair condition improved, product selection wasn't that complicated anymore.
Candice soon developed a new passion: educating others on the journey that contributed to healthy hair by way of products that promote hair growth, and hair care that fosters retention. All of these truths soon turned into a revelation that only a hair line could answer……HAIR BIBLE.
Hair Bible is committed to not only answering your hair's questions but to also put the steps to achieve healthy hair in perspective for anyone who wants to go to hair heaven!
Join the journey to a destination where less is more and healthy hair is ETERNITY!